Estate Planning Committee
Our estate planning committee is comprised of advisors who are committed to the mission of the Northwell Health Foundation. These men and women are respected professionals in their fields of accounting, law and financial planning who are willing to provide assistance in achieving the gift planning mission.
The committee meets 4-5 times annually to review sophisticated gift planning topics, receive updates on the health system, and discuss relevant matters across disciplines. Meeting locations vary across Long Island and in Manhattan.
Members are encouraged to support and be advocates of the health system for their clients and the greater community.
Northwell Health Foundation Mission: To serve the best interest of the community at-large and the Health System by providing the inspiration, opportunity, and meaningful direction for donors, patients, and leaders to link their vision, dreams, and philanthropic support with our most worthy causes from the underserved and uninsured to the latest frontiers in medical technology and research.
Gift Planning Mission: To secure valuable current revocable and deferred gifts and commitments of future gifts in furtherance of the Northwell Health Foundation's mission. Planned gifts are valuable to meet both immediate and long-range needs, and to enable a broader group of benefactors to make more significant gifts than they otherwise would solely through outright gifts.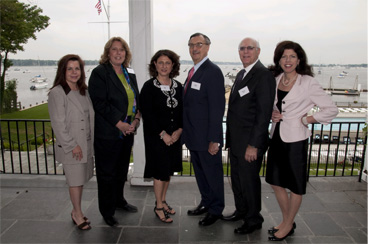 Estate Planning Committee Members Beverly Bell, Tricia Marcin, Pat Galteri, John Simpson, Terry Smolev, & Joanne Schiefer.
Back